I have quite the backlog of resins to get through, with the bare minimum goal of getting them all prepped and primed this year, since some of them are beginning to turn an unfortunate shade of yellow. A couple of them are nice and straight forward, sand, fill, prime; no extra work needed. A number of them I have plans for some small changes, new mane, tail, small profile or ear changes. And one or two are getting a pretty major overhaul because, well, why not!
One of the biggest guys I've got here also turned out to be one of the easiest to prep, Morgen Kilbourn's Quartermeister.
He was all set to get a layer of primer today, but I couldn't help but think how nice he would look all braided up like a proper dressage horse. Now, I have two possible colors picked out for him (ok, more like four, ha). One a dark dapple grey with light/white mane and tail, sort of like this filly.
so pretty
The second being a lighter dappled grey with flea bites, like Unbridled's Song here. Not sure on light or dark mane and tail.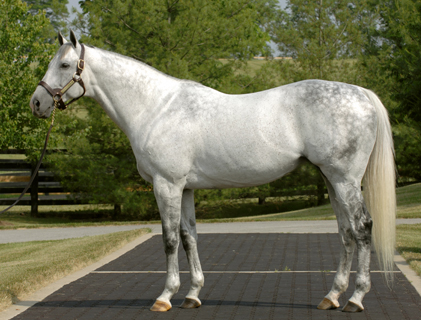 Of course, I can also see him in black with minimal chrome.
yep, perfect.
The current standing up mane would really highlight the white mane on the dark grey. But, it could look pretty with the braids too. So, I suppose it comes down to whether or not I want to add another horse to my braid list. Hmmm. In the mean time, I'll just keep prepping away.