Terrang is still in progress, he's at a hard to photograph (cough*ugly*cough) stage so I'm going to wait to update on him for a few more days.
Instead I'm going to photospam you guys with pretty ponies. I've been tossing around a bunch of colors for various resins and I
think
I've finally decided on something for everyone. First up is Ahzam. He is so purdy.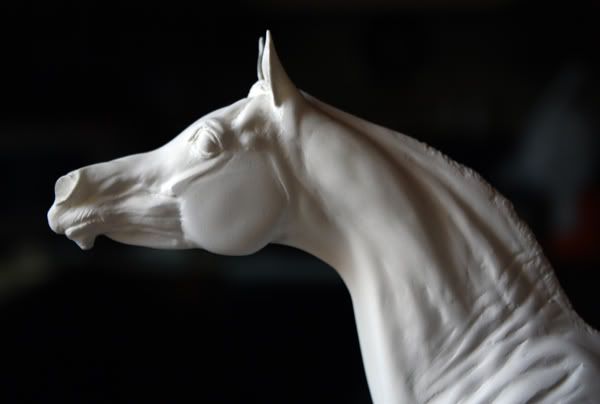 Well he finally spoke up and told me what color he wants to be. A bloody shoulder grey with some dapples and fleabites. I think I'm going to aim a little more towards
Showkayce
than the guy pictured below. I'm already anticipating him talking a while to finish. Lol.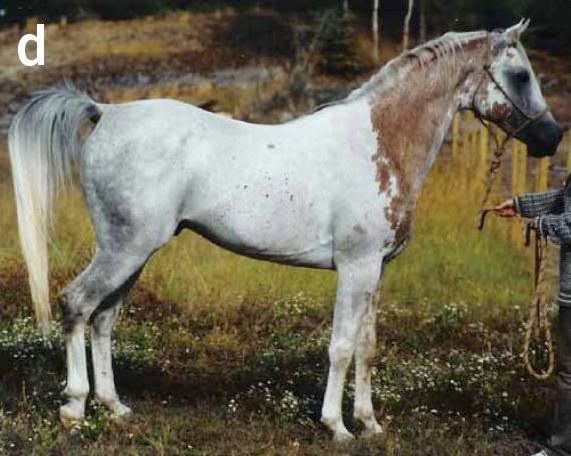 This is a guy I've had sitting around for a few months and me hee-ing and haw-ing about color. He's big, he's bad, and he bit me when I pulled him out of the box.
Look at those teeth, Debbi really outdid herself on this guy. As for color, I finally settled on a silver bay roan with minimal white. Now I just need to find the genetics to go with it.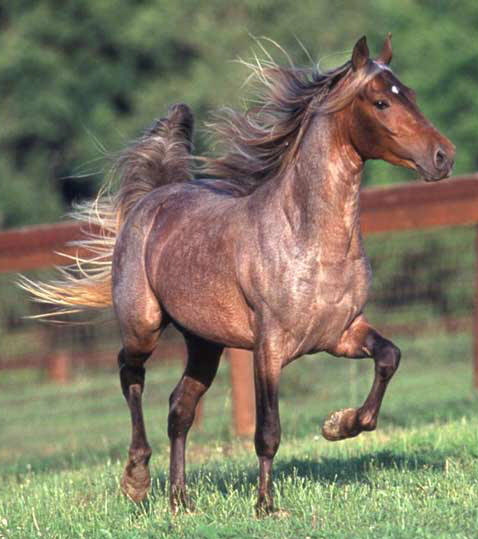 Next is Sarah Rose's incredible Reiner.
This guy has had a color chosen for him the minute I saw the clay sculpture on Sarah's website. He is going to be a protrait of a horse that I have in training. Chief is the cutie on the right. The photobombing mare on the left is mine of course.
Last up for today is a model that just came in the mail this morning and I am thrilled with her. This is another gorgeous model by Debbi Lermond, her new mare Sheba's Jewel. Lordy is she pretty, I need some tack to go with her for sure.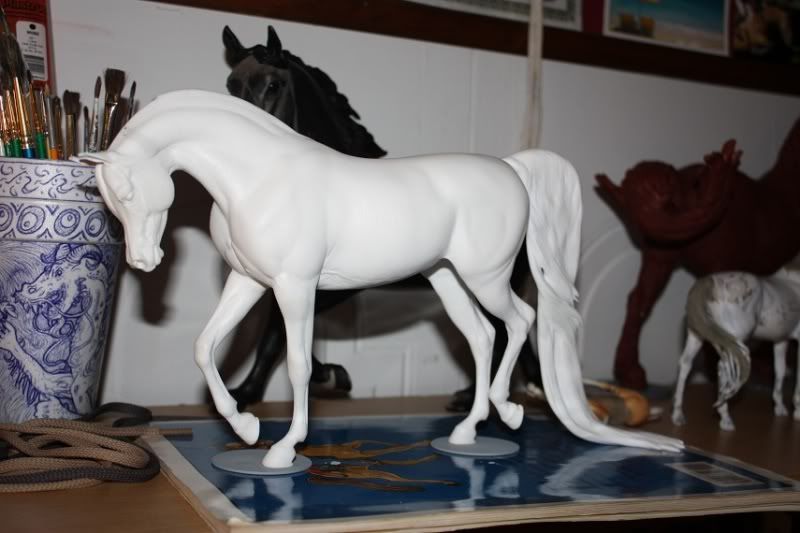 Color wise I want her to be a luscious chocolate flaxen liver chestnut. I just can't decide if I'm going to paint her myself or send her out. Wouldn't Mindy Berg just do an awesome job on her? *wink*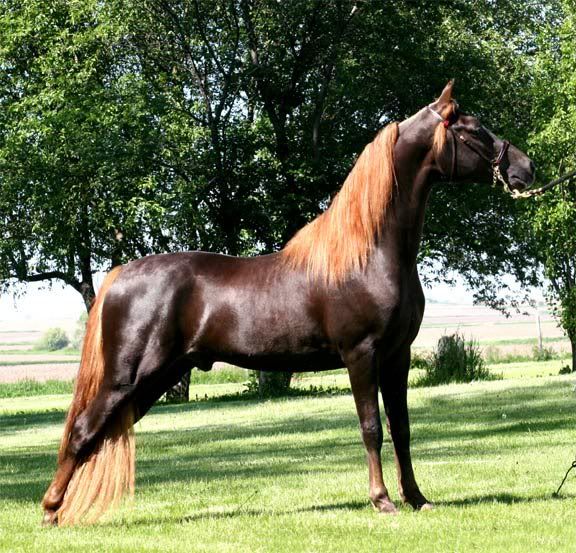 And now I have to go work on Terrang. I'm determined to have him painted and up for sale before the end of March!