Well this post comes a bit later that I expected, but here it it at least. the second part of my Pocono Ponies recap. First just a few models that really caught my attention. A Victrix resin painted in a stunning chestnut yovero. I believe painted by Jess Fry.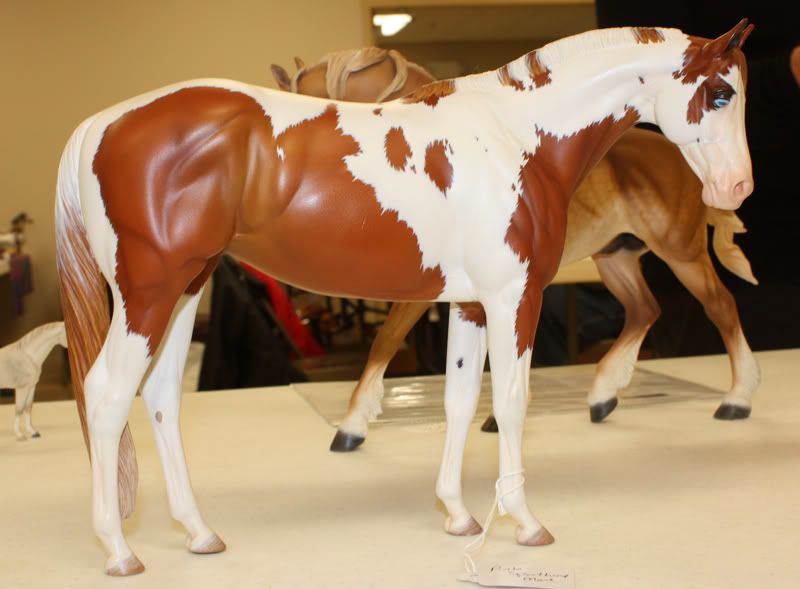 Next a stunning valor. One of those times I wish no one was looking so I could have grabbed him off the table. ;)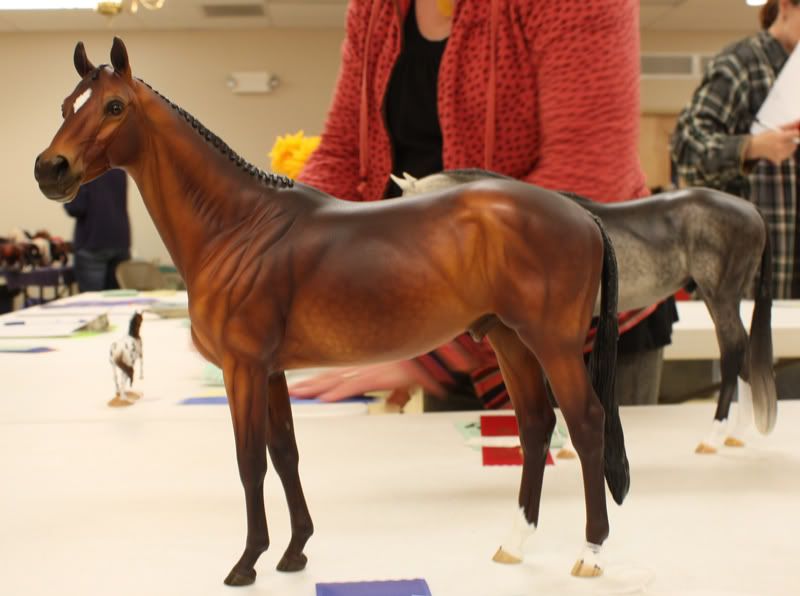 This horse I was very confused by at first. I had no idea why there was a Fortissimo in the CM/AR class until I got closer. Whoops on me. Very nicely done though.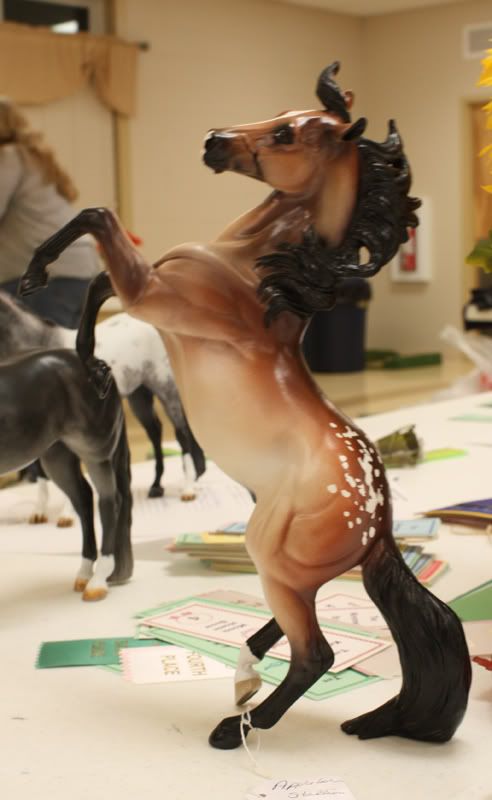 I'm don't know what this guy started out life as, but he is too cool.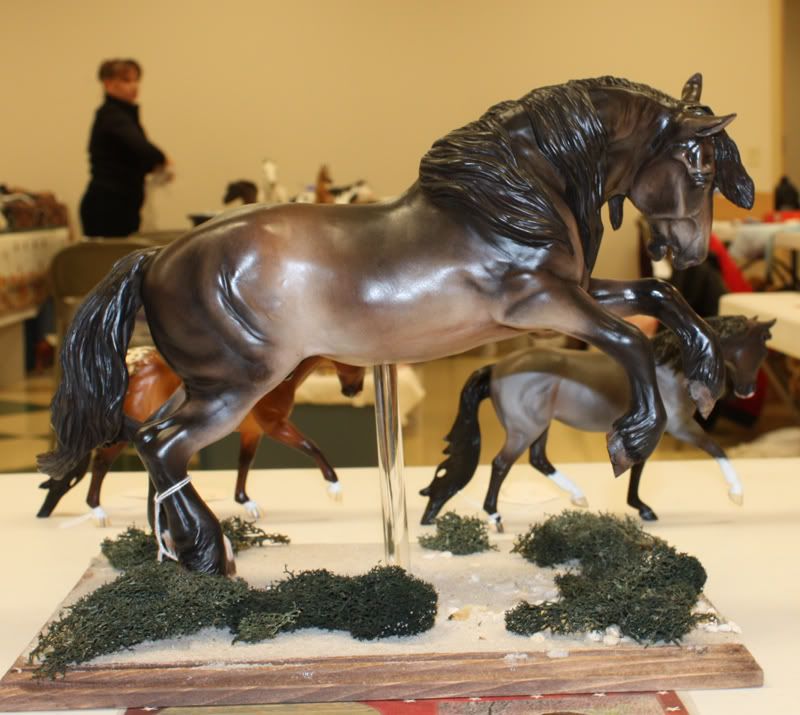 A very handsome custom ISH. Love the face on him.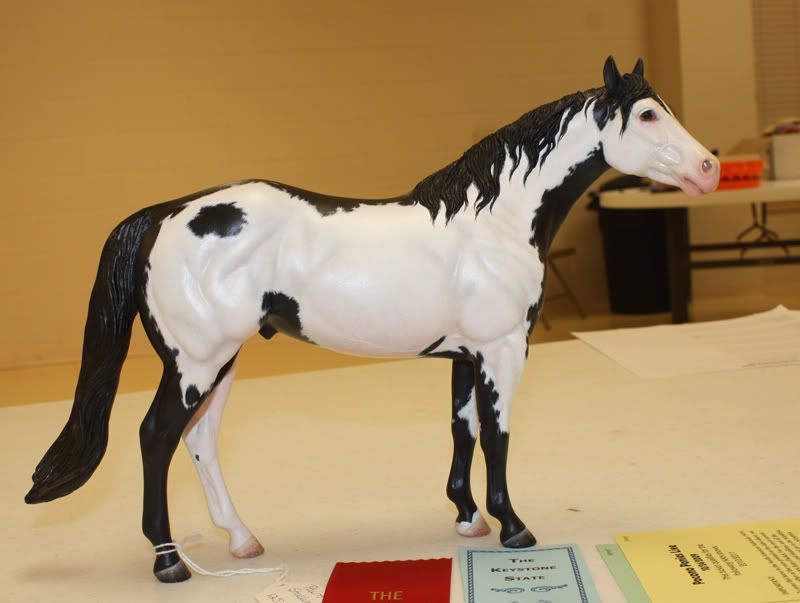 I can't remember what breed of Donkey this was supposed to be, but I absolutly love him!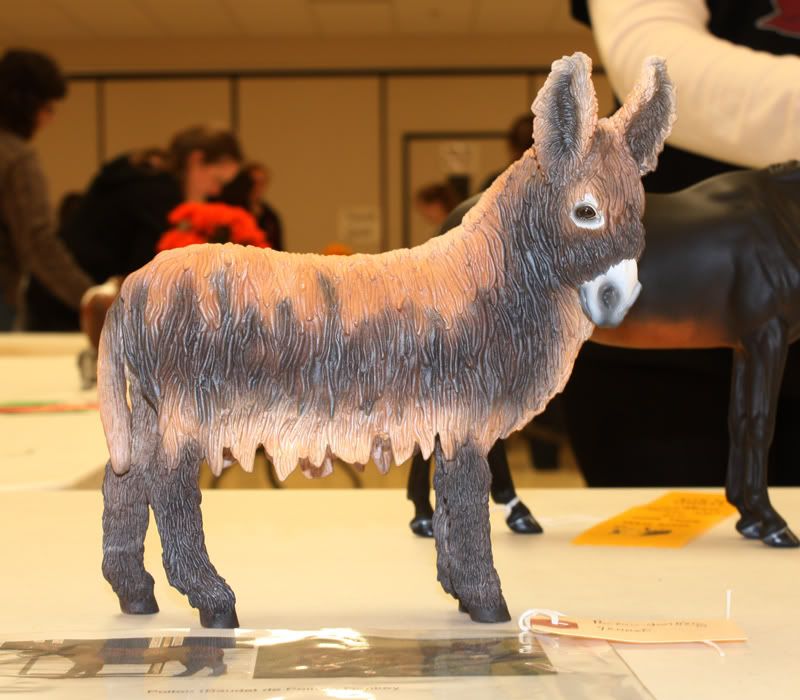 Calamity Jane painted to an eye catching flaxen chestnut. I am in love with the face marking on this guy!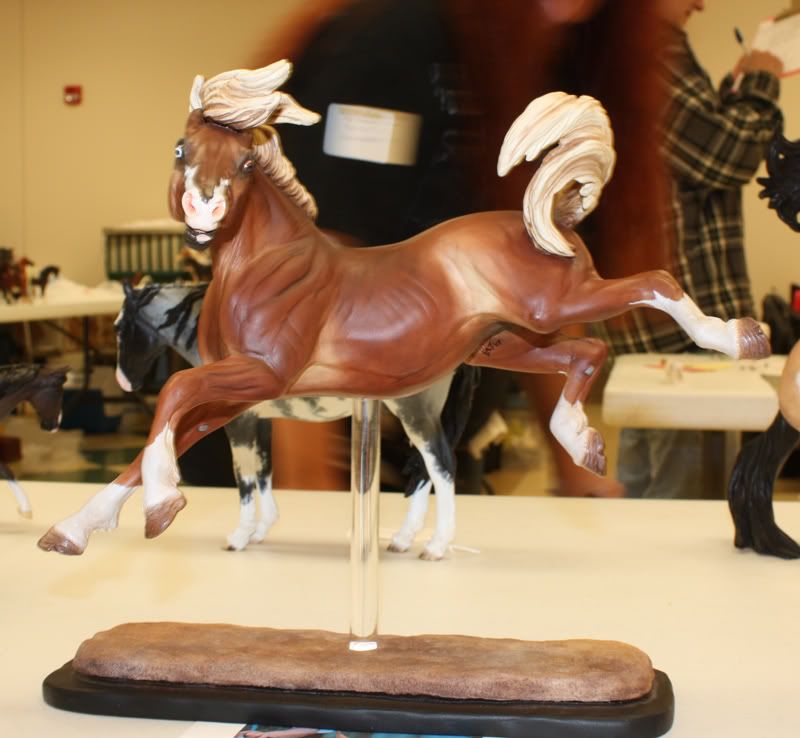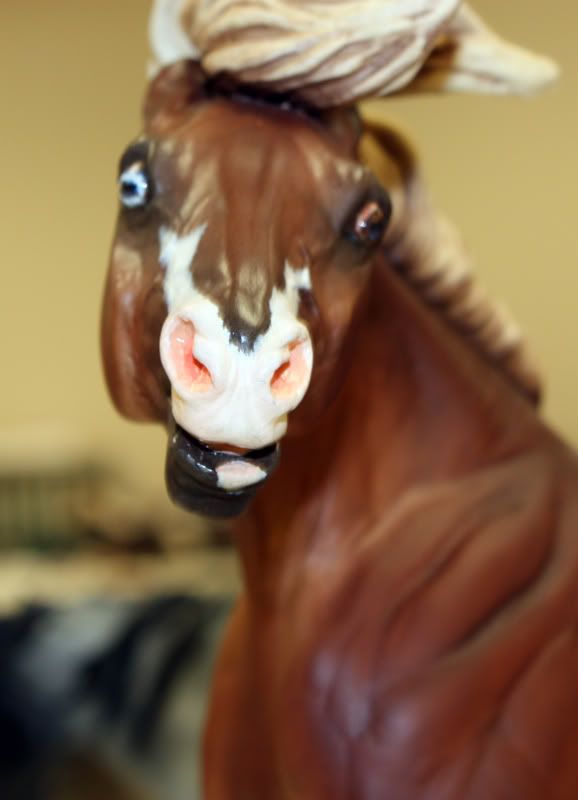 A Fraley Gammon painted in a luscious dark bay with a custom braided mane and tail. He was a real cutie.
<
Scouring the tables I cam across a Stone Max. He's so incredibly gorgeous. Another one I've loved forever. And this guy is a great copy too.
Ok, now for the few shots I got of our horses. Christine had never shown performance before, so I dug out my western set and everything went downhill from there. In a good way of course. Lol.
So I spent way too much time trying to tack up her JCP zippo, but eventually he made it on the table. And much to our suprise, he ended up placing 4th out of 13! It was very exciting.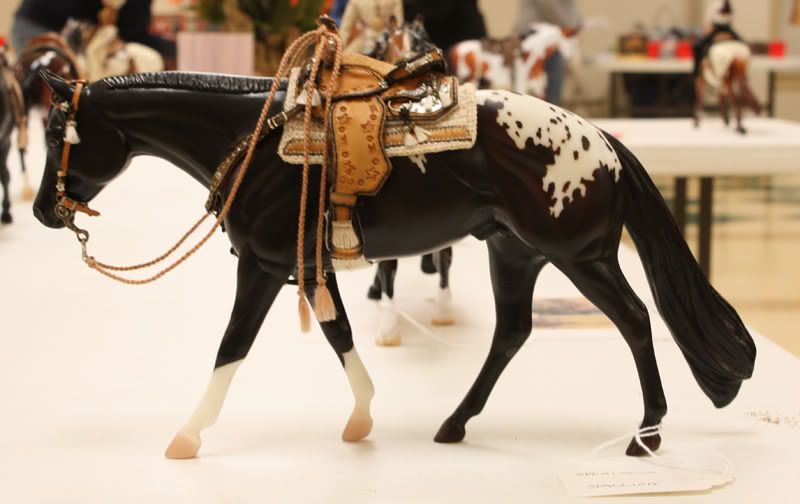 I dug out some fancy chopsticks I bought at the dollar store a few years ago and used those as trot poles for arena trail. We were totally not expecting him to place again. Then he totally shocked us and placed again out of 10! All those fancy trail setups and somehow our silly little bare bones setup was pinned. It was awesome, but I forgot to take a picure. Fail.
In a complete loss of sanity, I thought it would be amusing to put my Fly By Wire resin in the other western class for CM/AR. He was participating in a versatiliy class. (Long story). There were only 6 entries on the table, but he placed 4th. I was satisfied and amused. Oh, and that little micro mini is mine too in the picture. He placed last. Whoops. Lol
Just an amusing side trip. Christine had a mini Mauvelous and there was a traditional one on the table. I had to get a shot of them together. XD
And now we have the super exciting part of the show (that I knew would happen BTW) Her Dinky Duke, painted by the super talented Chris Jolly. Mort de Rire was placed in the top ten and then named overall grand champion of the show! His first time out too, it was incredible. :)
Mort de Rire and some of his winnings.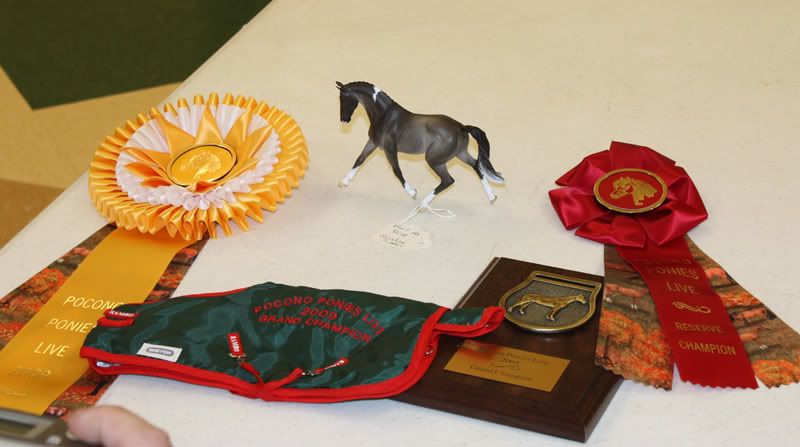 And the happy owner and her prize winning stallion.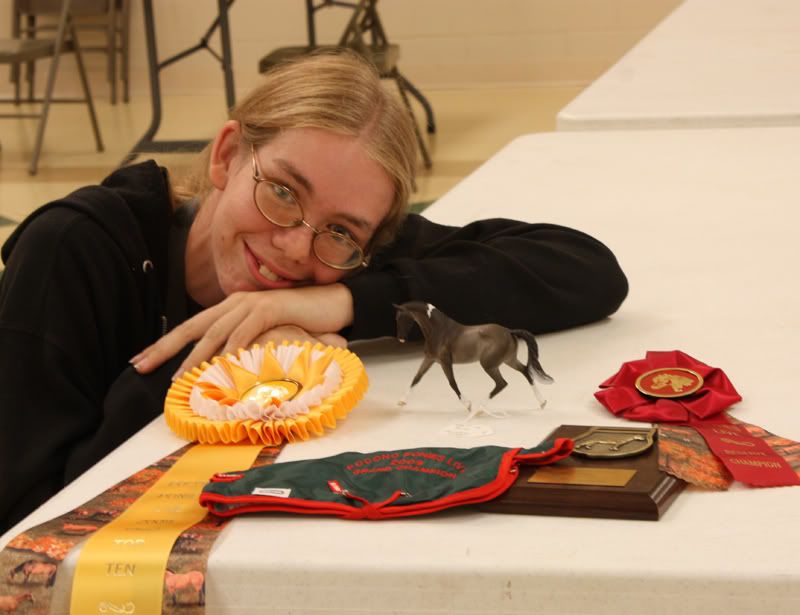 And that's pretty much it! I'm already planning for the next show, and I have no idea what one or where it will be! Not that it matters much, I have plenty of things to keep me busy in the studio. But that's for another post. (Like once I get my stuff back in order!)