Well the muse came back with a vengance! And she said it was time do be a little destructive. XD What else could I do but listen? I decided to get that metal piece out of my Ruffian donation. Now I just have to rebuild the hoof and sand, sand, sand. I'm debating redoing the mane and tail as it's supposed to be a portrait of the late Eight Bells and she did not have that much hair. I'm definately going to adjust the face to make it more feminine too.
I can not believe how big that rod was!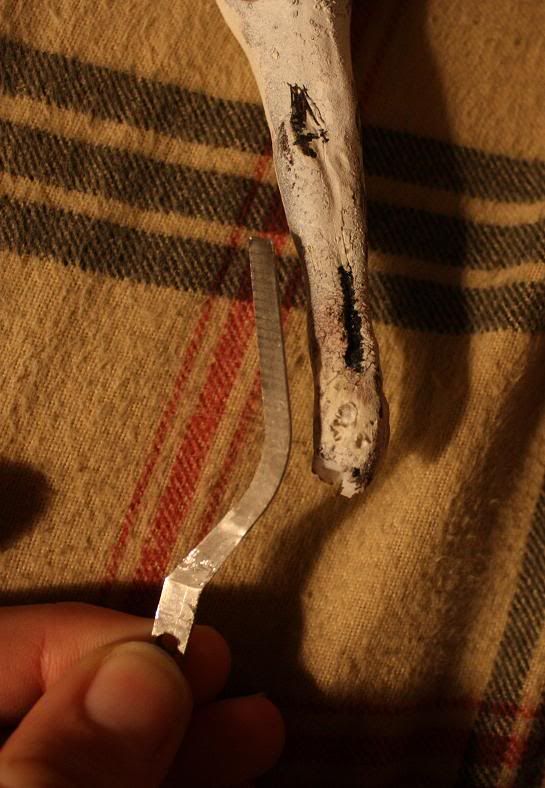 And Blue got beheaded. He's going to get a brand new lowered head an neck and so body tweaking. That's about as far as I 've thought this out though. Lol
Ok muse, now we need to go on to
not
so destructive things. I've got enough bodies around, I need some finished ones!